Now available at very competitive prices - better quality, thicker retail fireworks shopping bags in large and extra large sizes featuring an Americana theme and fireworks safety tips.

The large bag is 18 micros (thicker than most retail bags), 12" x 6" x 23" packed 1,000/case, priced at $29.99 plus freight.

The extra large bag is 22 micros (thicker yet!), 17" x 8" x 25" packed 500/case, priced at $34.99 plus freight.

Download an order form or call us for more information. (Click photos to enlarge).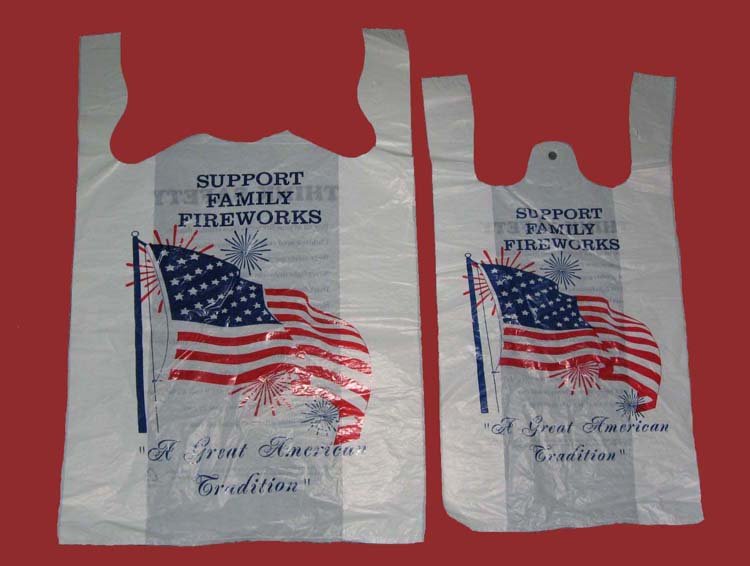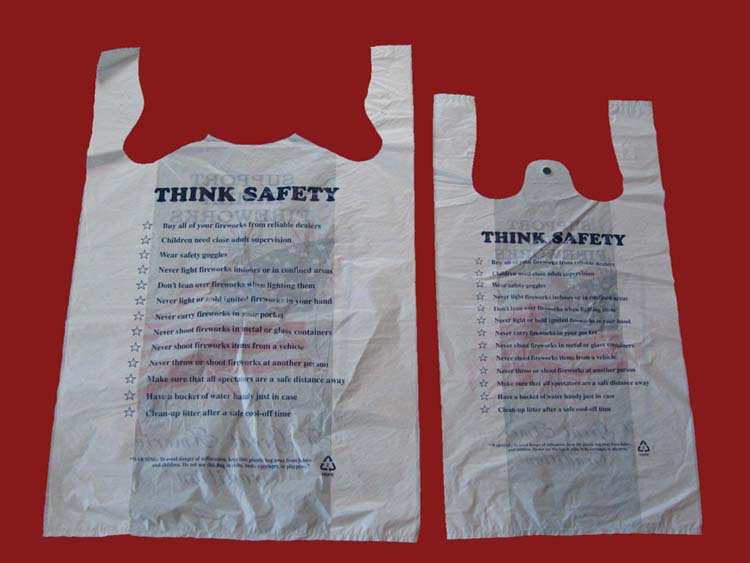 Email: Pat at pat@crazy-cracker.com